An expert bartender can set the tone for a great night. Combine a passion for mixology, a fascination with cocktail history, and an awareness for today's drink trends, and a bartender transforms one-time customers into enthusiastic regulars. No matter the spot, every bartender should know today's top cocktails to ensure every guest leaves happy.
From the tried-and-true classics to the up-and-coming favorites, each new year brings new cocktail trends. We perused Drinks International's Best-Selling Cocktails of 2019 — which polled 127 bars from around the world — to nail down exactly which drinks are taking the lead this year. Below, we're going to count down the top 20, tell you what makes them so special, and show you how to make them yourself!
20. Boulevardier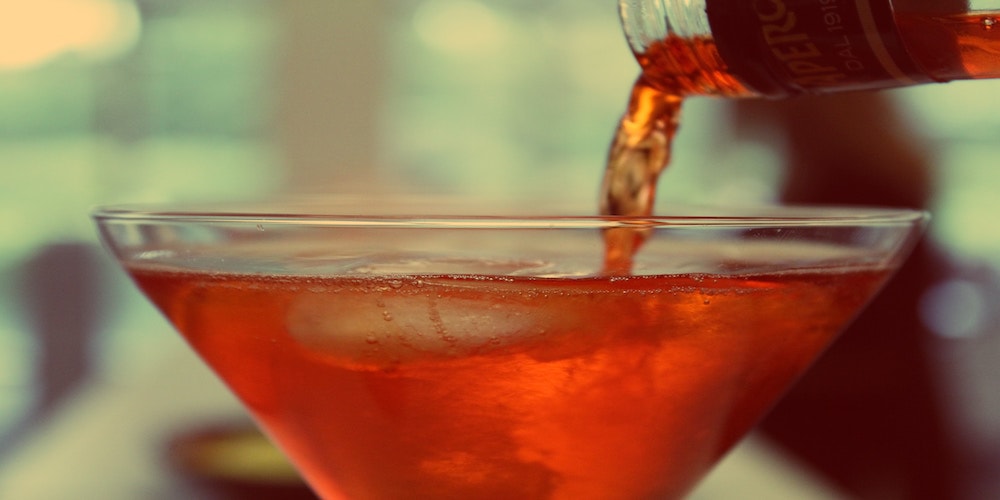 This elegant, timeless classic gets its name from a famous 1920's publication, The Boulevardier, created by Erskine Gwynne, a relative of the Vanderbilt's. Its potent bourbon base is what differentiates it from its cousin drink, the Negroni, which is traditionally made with gin. The cocktail first popped up in Paris in 1927 when prohibition drove bartenders out of the US for work elsewhere.
1 oz Campari
1 oz Sweet vermouth
1 1⁄4 oz Rye whiskey
Orange peel
Combine all ingredients in a rocks glass, stir and garnish.
19. Clover Club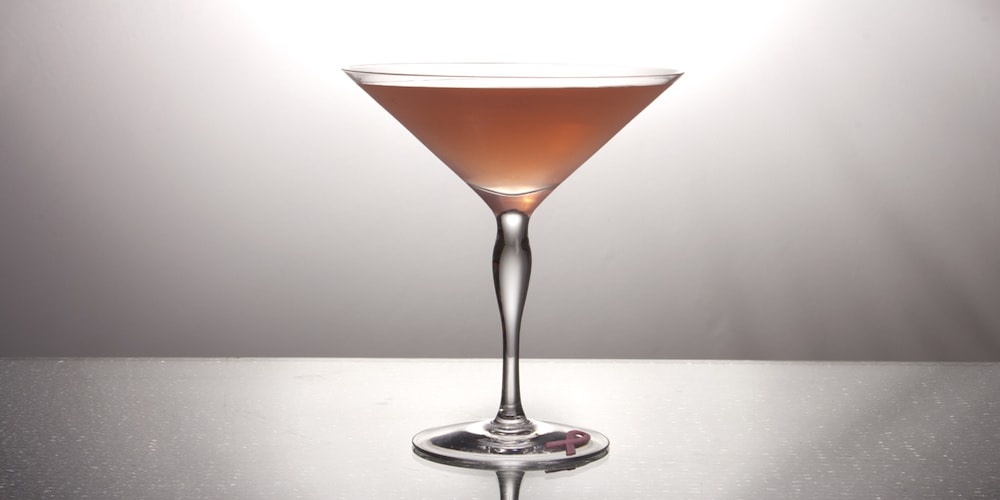 Making an exciting comeback, this pale pink yet powerful cocktail is a lovely addition for a fancy summer outing. Invented at the actual Clover Club in Philadelphia, the drink was a businessman favorite before Prohibition. The drink faded away when men disliked the "feminine" color, and it was renamed The Pink Lady after some enterprising bartender added Applejack to the recipe.
2 oz Gin
1  Egg white
1⁄2 oz Fresh lemon juice
1⁄2 oz Raspberry syrup
Add all ingredients in a shaker with ice to combine. Strain into a chilled coupe glass and garnish with whole raspberries.
18. Gin Fizz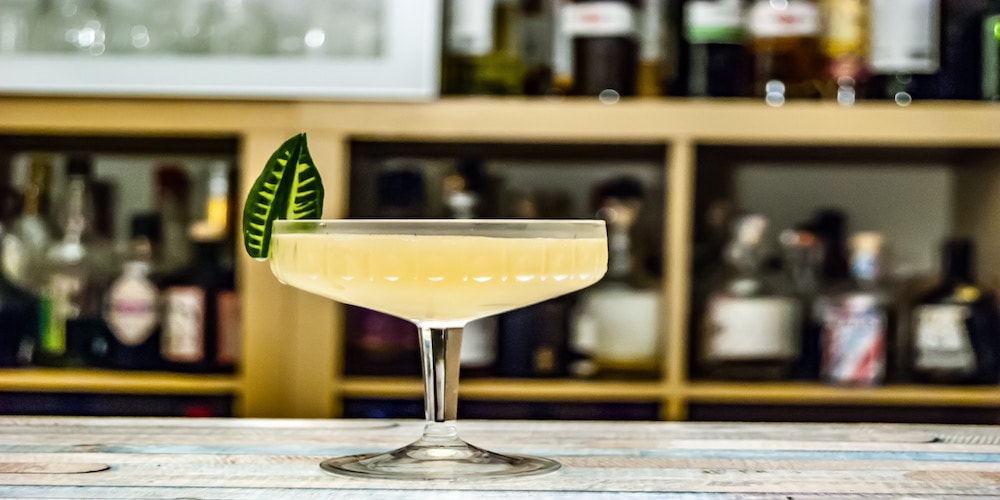 A New Orleans staple, this versatile drink has a rich history. The original recipe, invented by Henry C. Ramos, was created with a focus on the craft of mixology and taste opposed to alcohol content alone. The modern version is lightened up a bit and often drunk by vodka-soda-loving types looking for something a bit sweeter and festive.
2 oz Gin
1 oz Fresh lemon juice
3⁄4 oz Simple syrup
1  Egg white (about 1/2 oz)
1 oz Club soda
Begin by combining everything but the club soda in a shaker and add ice for a longer shake before pouring. Double strain into a chilled Collins glass. Add club soda to finish.
17. Dark and Stormy
Back in the 1860s, the fate of the Dark and Stormy was born on the Island on Bermuda, combining the locally brewed ginger beer and the nearby Gosling family's famous Black Seal dark rum. The result is spicy two-ingredient drink served in a tall glass on the rocks and fit for the set sailors the originally enjoyed it. Rum drinkers looking something less sweet tend to love its drinkability and warmth year-round.
Gosling's Black Seal rum
Stormy ginger beer
Pour 1/12 oz rum over ice and top with ginger beer. Serve with a lime wedge.
16. Corpse Reviver
Though the corpse reviver recipes varied depending on its maker for many years, literature from the late-19th century often used the term to refer to various hair-of-the-dog-style drinks. This punch-like mixture was originally meant to give you a jolt after a long night of drinking. There are many variations even today of the popular drink, Corpse Reviver No. 1 and 2 being the most common.
1 oz Cognac
1 oz Calvados
1⁄2 oz Sweet vermouth
Shake all ingredients together in a cocktail shaker with a scoop of ice. Strain and serve up in a chilled glass.
15. Rum Old Fashioned
A smooth new twist one of the most traditional cocktails — it's right in the name — is on the rise with a variety of light or dark rums alike. The rum alternative of the potent favorite makes it a little more accessible to those who prefer sweeter and spicier palettes. The Old Fashioned itself — coming in at the top of this list — is a bit simpler and uses a whiskey base.
2 oz Dark rum
1 barspoon Demerara syrup
1 barspoon Allspice dram
2 dashes Orange bitters
2 dashes Angostura bitters
Garnish with orange twist
Stir all ingredients for several seconds with a large ice cube and garnish with an orange twist.
14. Penicillin
Where did this notoriously smokey cocktail get its healing name? Ideal for a cozy fall or winter evening, the Penicillin was invented by Sam Ross, a popular NYC bartender, just a few years ago. Naturally soothing ingredients like ginger and honey complement a mixture of both smoky whiskey and scotch.
2 oz Blended Scotch whisky
3⁄4 oz Fresh lemon juice
3⁄4 oz Honey-ginger syrup
1⁄4 oz Single-malt scotch
Combine scotch, lemon, honey and ice and mix throughout in a shaker. Pour over new ice and top with a float of whiskey and a garnish of candied ginger.
13. Bloody Mary
The popular brunch favorite is for those looking be a bit more serious than mimosa drinkers while getting their veggies. The iconic bloody mary is all about its garnishes, some restaurants going to great lengths to create an impressive presentation. Though the drink is said to have been inspired by an acquaintance of the inventor, Fernand Petiot, many also believe it references the infamous Queen Mary I.
1 Lemon wedge
1 Lime wedge
2 oz Vodka
4 oz Tomato juice
2 dashes Tabasco sauce
2 tsp Prepared horseradish
2 dashes Worcestershire sauce
1 pinch Celery salt
1 pinch Ground black pepper
1 pinch smoked paprika
Garnishes: celery stalk, parsley, olives or even a pickle
Line the top of glass with lemon or lime juice and dip in celery salt. Shake lemon, lime and remaining ingredients. Strain into chilled glass filled with ice. Garnish as desired.
12. Mojito
Regaining popularity back in 2002 after featured in a James Bond movie, the Mojito is a party favorite, especially in the summer. The drink made the leap from Cuba when Ernest Hemingway ordered one in Key West, sealing its enduring popularity in the states.
3 Mint leaves
2 oz White rum
3⁄4 oz Fresh lime juice
1⁄2 oz Simple syrup
Club soda, to top
Add all liquids but the club soda to muddled mint leaves and shake briefly. Strain into a chilled highball glass and garnish with mint.
11. Sazerac
Coining the term "cocktail" itself, the New Orleans drink goes back to when its creator, Amedie Peychaud, who used a double-ended egg cup — known as a coquiter, hence "cocktail" —  to mix the beverage for his friends. This popular southern beverage is the south's answer to a whiskey drink favorite.
Absinthe
1 Sugar cube
3 dashes Peychaud's bitters
2 dashes Angostura bitters
2 oz rye whiskey
Muddle the sugar cube with bitters, top with rye and ice and stir. Strain into chilled old-fashioned glass rinsed lightly with absinthe. Brush lip of glass with lemon peel oils.
10. Moscow Mule
You can always spot a Moscow or Kentucky Mule by its iconic copper mug. The cocktail itself — a refreshing mix of vodka and ginger beer — came about when a distiller found himself with a surplus of vodka and a business friend had an abundance of homemade ginger beer. In hopes of clearing out their stock, the famous drink emerged.
2 oz Vodka
3 oz Ginger beer
1 oz Fresh lime juice
Combine all ingredients over ice in a copper mug and garnish with lime.
9. Aperol Spritz
This Italian classic is on the rise in the US, combining everyone's favorite brunch bubble with a sweeter and stronger mixer. Aperol developed from a fortified wine made in the early-19th century and Austrians added the tradition of mixing sparkling water. It wasn't until the 1950's that this perfect combination took off.
4 1⁄2 oz Brut prosecco
2 1⁄2 oz Aperol
1  Lime wheel
1 oz Club soda
Combine a scoop of ice and prosecco in a collins glass. Mix in Aperol and top with club soda. Garnish with a lime wheel.
8. Margarita
The history of this iconic Mexican favorite is a bit of a mystery. A long list of famous women named Margarita weave in an out of into the origin story, but contrasting claims may never be cleared up. Nevertheless, knowing how to make this go-to party drinks is a must in all types of bars.
2 oz Blanco tequila
1 oz Fresh lime juice
1⁄2 oz Orange liqueur
1⁄2 oz Agave syrup
Lime wheel
Kosher salt
Shake all ingredients with ice in cocktail shaker. Strain over fresh ice in a rocks glass prepped with a lime and salt rim. Garnish with a lime wheel.
7. Espresso Martini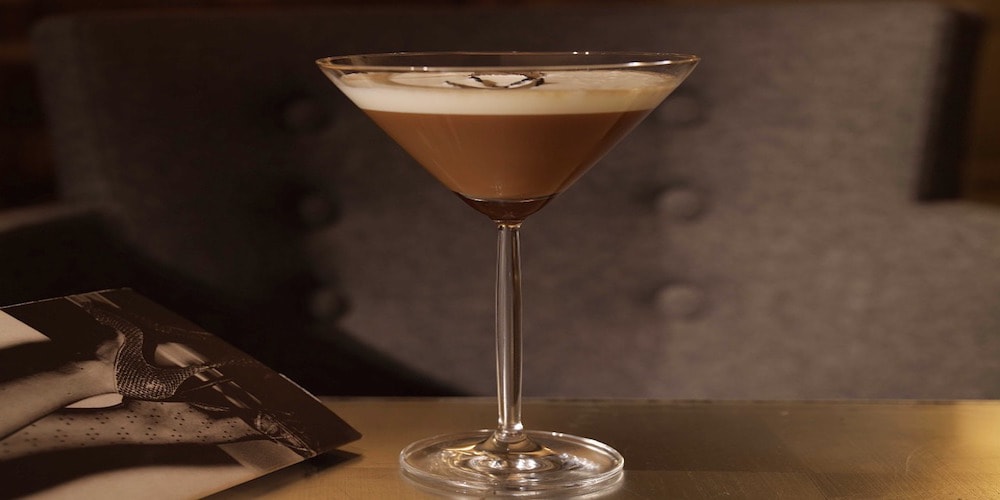 As we head toward the top of the list, martinis start making their inevitable appearance. Soho Brasserie in London mixed up the "vodka espresso" for the first time in 1983 when someone asked for an alcoholic pick-me-up. Now this sweet yet energizing beverage is a staple for martini lists everywhere.
2 oz Vodka
1⁄2 oz Simple syrup
1⁄2 oz Coffee liqueur
1 oz Freshly brewed espresso
Combine all ingredients in a shaker with ice and shake vigorously. Strain into a martini glass and garnish with espresso beans.
6. Dry Martini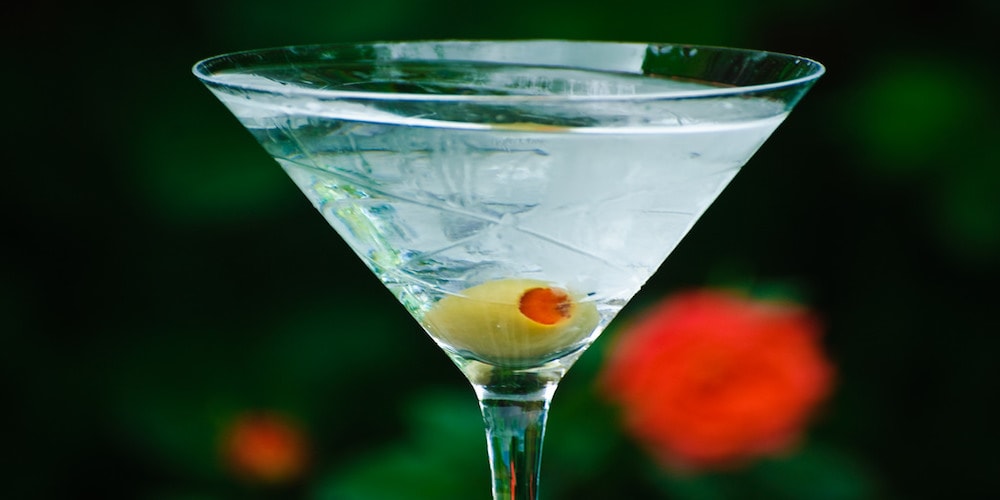 Perhaps one of the most literary and pop-culture present cocktails, the dry martini is popular for those looking to completely steer clear of heavy or sweet drinks. Similar to the Margarita, the history is murky. Some say it was invented in Martinez, CA in the 1800s while others say the name comes from the brand name of the common vermouth in the drink.
2 1⁄2 oz Gin
1⁄2 oz Dry vermouth
1 dash Orange bitters
Lemon twist
Stir all ingredients with ice until very cold and strain. Serve up in a cocktail glass and garnish with a lemon peel.
5. Manhattan
This rich and robust classic is a whiskey-lover's favorite, highlighting the rye or bourbon at the forefront of the cocktail. Though many debate the drink's origin, NYC's Manhattan Club claims the most well-known recipe, which used its store of Old Rye whiskey to make the drink its own.
2 oz Bourbon or rye
1 oz Sweet vermouth
2 dashes Angostura bitters
1 dash Orange bitters
Combine all ingredients and stir with ice, Strain into a chilled glass and garnish with a brandied cherry.
4. Daiquiri
It's easy to mix up the sweet and blended beachside drink with the more refined, classic Daiquiri. The original beverage stems from the town of Daiquiri in Cuba. It was mixed up by an American miner in the late 19th century to protect his workers from Yellow Fever with the help of lime and rum. The cocktail in its pure form is for a wider range of drinkers seeking a refreshing and citrusy boost.
2 oz Light rum
3⁄4 oz Fresh lime juice
3⁄4 oz Demerara sugar syrup
Lime twist garnish
Shake with ice until chilled and strain into a chilled coupe glass. Add lime garnish.
3. Whiskey Sour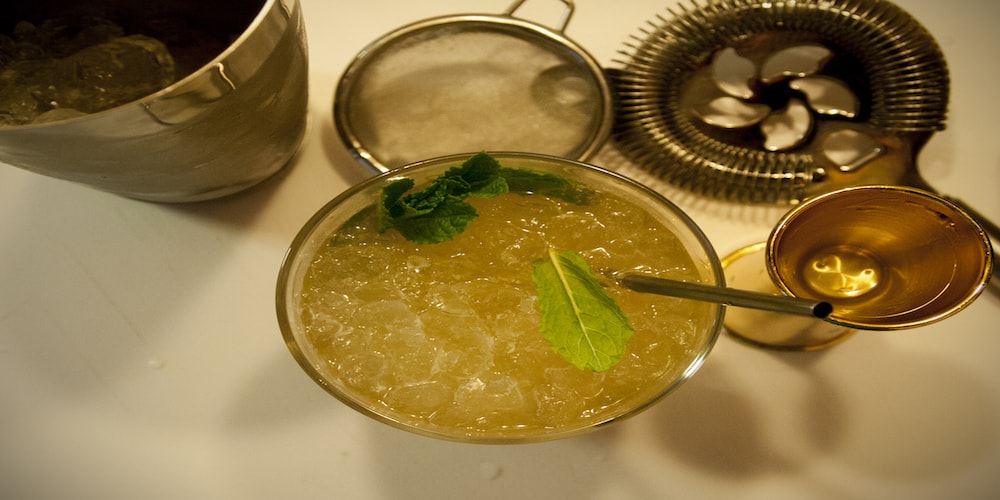 Yet another cocktail with medicinal origins, the Whiskey Sour is believed to be a staple on British Naval ships going back centuries, though it was first recorded in the 1860s. Sugar eventually sweetened it into a bar favorite. Sweeter than the Manhattan, this go-to beverage is still for those looking to slowly sip a concentrated, whiskey-based beverage.
2 oz Bourbon
3⁄4 oz Fresh lemon juice
1⁄2 oz Simple syrup
1⁄2 oz (optional) Egg white
Angostura Bitters
Shake all ingredients in shaker with ice until properly chilled. Strain into a chilled coupe glass and garnish with bitters.
2. Negroni
Coming in at number two on Drink International's list, this ruby-red classic comes from Florence, Italy in the early 20th century. The story goes that the cocktail is named after Count Camillo Negroni, who requested a stronger addition to his typical Campari-based beverage at Caffe Casoni. Its bright color does not reflect a sweet or syrup-based cocktail, but rather a bitter and potent gin-based beverage.
1 oz Gin
1 oz Campari
1 oz Sweet vermouth
Orange peel
Stir all liquid ingredients with ice until chilled and strain over fresh ice. Garnish with an orange peel.
1. Old Fashioned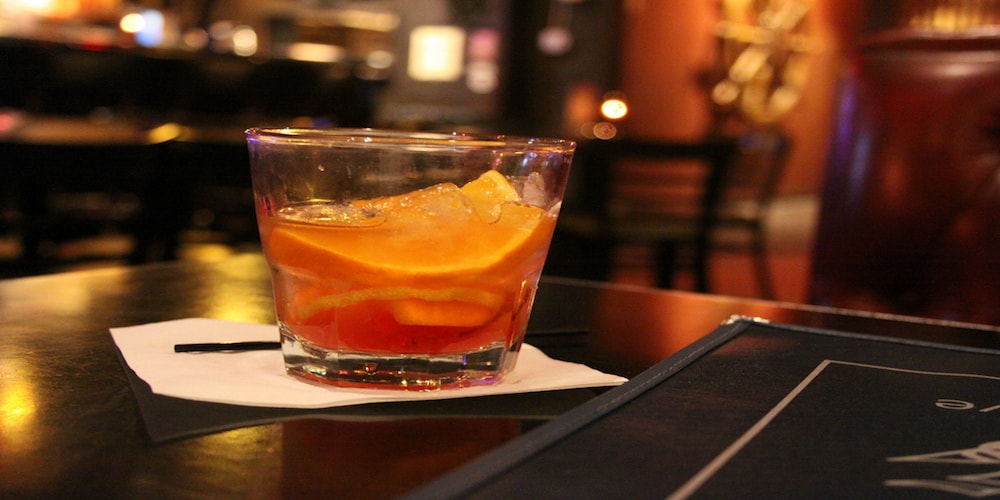 At the top of the list, the Old Fashioned takes the prize with its tart and earthy punch and iconic look. As is the case with many of the classic cocktails on this list, its origin is debatable, though it seems to have earned its name from a traditional form of mixing cocktails in general. A combination of sugar, water, spirits and bitters was the standard practice, and an 1880s issue of the Chicago Tribune coined this name referencing those that preferred to drink their cocktails the traditional way.
1⁄2 tsp Sugar
3 dashes Angostura bitters
1 tsp Water
2 oz Bourbon
Orange peel
Dissolve the sugar by adding three dashes of bitters and a teaspoon of water, mixing until combined. Add ice, bourbon and lightly stir. Garnish with an orange peel.
Cocktails spark conversation and inspire customers to connect with an establishment. Every bartender should brush up on these 2019 customer favorites, ensuring they can host an evening of visitors that come back again and again.